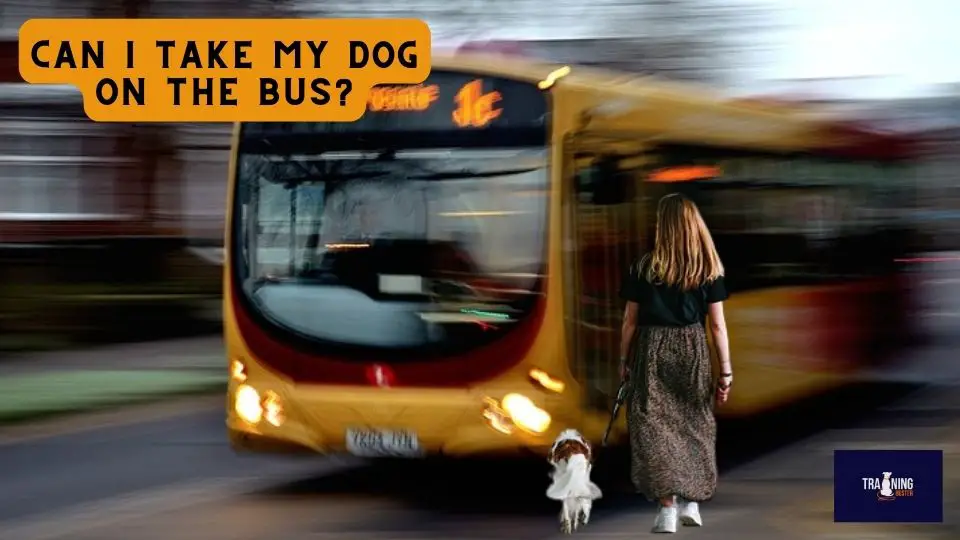 So, maybe you want to take your pooch a bit further afield for a walk now and then. Or, perhaps you need to take them to the vet.
Maybe you have a doggy meetup booked or you want to bring your dog on a holiday. Whatever the scenario, how are you going to transport your dog on this lengthy journey?
Can you take your dog on the bus? Are there laws against taking your dog on the bus?
Is there national legislation allowing dogs on buses?
No, there is no national legislation that allows you to bring your pooch along on the bus. However, there is no law against dogs on buses, either.
You are generally at the discretion of that bus company or organisation when it comes to bringing your dog along.
Some companies will only allow service animals like seeing dogs, while others place a limit on the number of dogs you can bring, how they can travel, or they specify that the dog must be well-behaved.
Other bus organisations do not allow canines on crowded routes, or they want the dog to travel in an enclosed carrier or to avoid taking up a seat.
What is the policy for taking my dog on the bus in New York?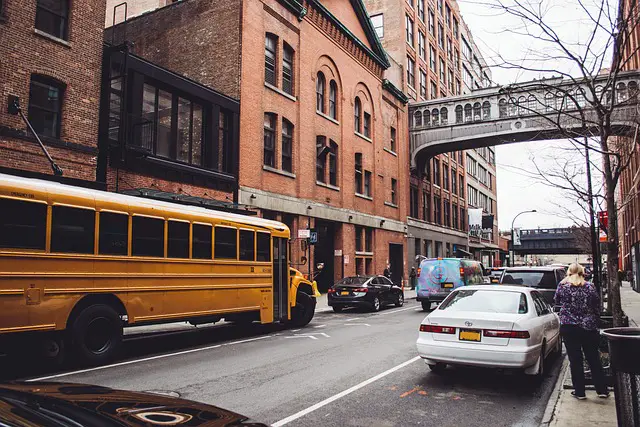 New York has an in-depth policy surrounding pets on public transport. You may remember the memes and images that emerged when the Metropolitan Transportation Authority updated their subway pet policy, stating that all dogs were allowed to travel, but only if they travelled in a container or bag.
The MTA specifically stated:
"No person may bring any animal, on or into any conveyance or facility unless enclosed in a container and carried in a manner which would not annoy other passengers."
With no size limit, this means that all dogs are allowed to board, just as long as they're in some kind of bag!
This prompted many New Yorkers to get creative about what did and didn't constitute a bag.
One person just about managed to fit his fluffy Doodle in his backpack, while another person brought along their wagging, smiling Beagle in a beach bag.
Another man carried his Husky on a sunny day in a bag on his shoulder. All dogs were calm, well-behaved, and no passengers were annoyed in the process.
In the Metropolitan Transport Authority's Customer Service FAQ, their guidance was a little more restrictive, but similar:
"Small domestic pets are permitted on the subway and on buses of New York City Transit and MTA Bus only when they are carried in kennels or similar containers that can be accommodated by you on your lap without annoyance to other passengers. No part of the animal may protrude from the container and pets should not occupy seats."
So no heads or snouts poking out of bags, then. However, "small" and "similar containers" are still fairly subjective terms.
And what about service dogs?
"Service animals properly harnessed and accompanying people with disabilities are always welcome in MTA's network."
For the most part, it looks like you can bring a dog along with you on the bus in New York without needing any special requirements, bar a bag.
Can I bring my dog on the bus in Los Angeles?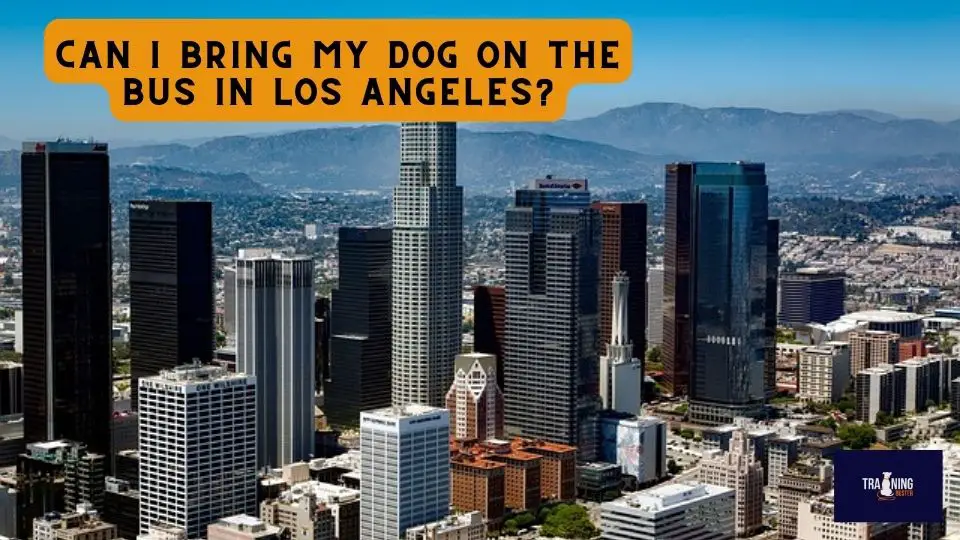 The Los Angeles Metrolink bus service and the Los Angeles County Metropolitan Transportation have their own guidance on pets in Los Angeles.
The Los Angeles Metro's Metrolink service allows any pet who is fully enclosed in a pet carrier that fits either on your lap or under your legs. This is pretty much only suitable for smaller dogs in a pet carrier.
The Los Angeles County Metropolitan Transportation allows all emotional support, comfort, therapy, and companion animals, and all pets, just as long as they do not deprive a customer of a seat, are secured in enclosed carriers without blocking the aisle or a doorway.
Don't interfere with other customers' convenience and comfort, and you are aware that a Metro bus operator may ask what task your dog is trained to perform, if your dog is a service animal.
So again, your dog must be somewhat small, or well-behaved on these buses.
There are many other transit providers in LA on top of this, from the Big Blue Bus to the OmniTrans.
Most other transit providers in Los Angeles also allow small pets of any kind to ride, but they must be in carriers. Also, be aware that the FlyAway Bus requires a full fare purchase.
Can my pooch travel on buses in Chicago?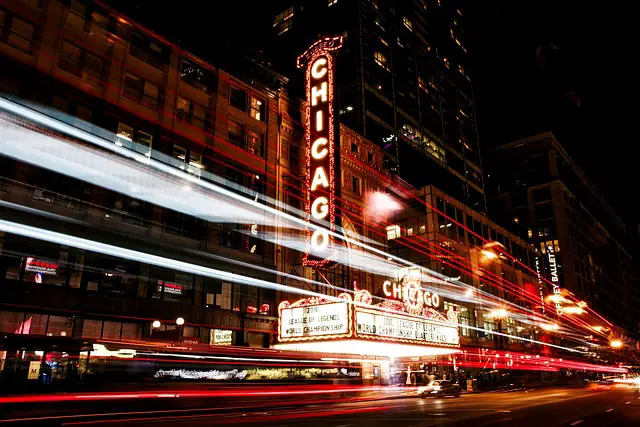 There are a few different public transit options in Chicago. One is the Chicago Transit Authority. This public transit option allows both police dogs and small animals, but only in small travel cages stowed under a seat – your dog cannot occupy a seat.
This service is only for trainers and passengers with disabilities. Your dog can board at no additional charge, but for trains arriving in Chicago, only before 6:31 am and after 9:30 am, and for trains departing Chicago, before 3pm and after 7pm, for weekday trains. Dogs are permitted on all weekend trains!
Be aware that your pooch may not be accommodated if a bus is overcrowded, such as during the St. Patrick's Day Parade and other large events.
What about dogs on buses in Orlando?
The two main buses in Orlando are Lynx and Greyhound. Orlando is also home to the LYMMO services, an air-conditioned, convenient circulator service for Orlando residents, with four different routes, and wait times as little as five minutes!
The pet policy for the Lynx bus is that your dog should travel in a closed pet carrier that will fit on your lap. But if you have a trained service dog, they can have a little more freedom.
If you take the LYMMO, it's the same – your dog must travel on your lap in a closed pet carrier.
If you and your pooch travel on any Greyhound bus together, their wider policy is that they won't transport any birds, cats, dogs, or other animals – except for a service animal with all the proper documentation. A service dog can travel with you at no extra cost.
So, can I take my dog on the bus?
It's true that there are no laws against taking a dog on a bus anywhere. When it comes to local bus services that we haven't documented, though, you're at the discretion of that specific private service.
However, if your dog is kept safe and secure in a cage or carrier, and out of the way of other passengers, either in a baggage area, on your lap, or sitting by your chair, there will be little reason for other passengers to protest.
You may have to pay a little extra to bring your dog on board, and you can be refused entry if the vehicle is crowded, but it appears that many bus services are okay with your pooch.
However, some bus services do only accept service animals, so be aware of this, and always keep yourself and others secure on the bus