Updated 30/12/2022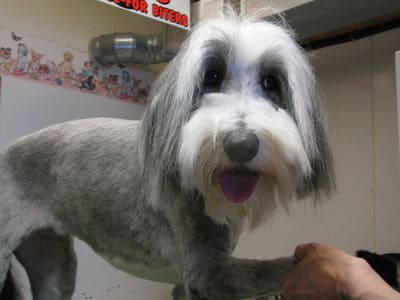 Want to know the best dog clippers for thick hair? Then read on we have all the information you need to know.
There are many reasons why you may want to give your dog a trim, and taking your dog to the groomer can be costly, and can be $50 – $100. That adds up a lot over the year.
Many dog owners are grooming their dogs at home, there are lots of products to choose from and Amazon has a huge range. But we will get to that later on in this article.
Taking the dog out for a walk and getting covered in dirt and grime due to long hair is not fun.
Not only this but the knots can be painful for your dog, and your patience too.
Not all dog clippers are the same and there are many to choose from, so I want to go through what I think should be thought of before ordering.
Why Cut A Dog's Hair?
Cutting a dog's hair can have several beneficial reasons. It can help keep them cool in hot climates, reduce the amount of shedding, and can help keep mats and tangles out of their coats. It can also help keep their skin healthy and free of parasites.
What to look for in a pair of dog clippers
First the obvious, they need to cut hair but also they need to be the following.
Quiet clippers
If your dog is not used to having its coat trimmed this can be a stressful time. And load clippers may make them scared.
Normal hair clippers you buy for people are going to be louder, especially the cheaper ones.
Vibrations
Some are above the cheaper you go the more vibrations you will get. Again if your dog is not used to it then you can run into problems. You want him or her to be still as they can possibly be.
Motor speed and power
Because we are going through a long thick coat we need to have a lot of speed and power from the clippers. Depending on your dog's breed there will be a lot of coats to go through so you will need to check the clipper are not overheating. Here are my top three recommendations for dog clippers.
WAHL Groom Pro Pet Clipper Combo Kit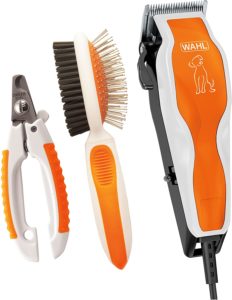 Wahl is one of the leading brands. In this, you have everything you need for your first grooming session. If you go into any barbershop you will most likely see a pair being used (yes they are that good).
Bonus Premium Pin Brush & Nail Clippers – Included pin brush aids in loosening & removing excess fur; our premium nail clipper is designed to keep your pet's nails neatly trimmed
Easily Identifiable Colored Guide Combs – Allow for simple coat length identification, and easily glide through heavy coats effortlessly; this kit includes a convenient storage case
Self-Sharpening Precision Blades – Provide snag-free cutting, our high-carbon blades remain sharp for smooth grooming that creates a pleasant experience for your pet; Pro quality at home means fewer trips to the professional dog groomer
Add to Cart – Easy, cost-effective dog grooming at home. Low noise for stress free grooming. Handles all fur up to double coats for large breeds and small dogs. Save time and money doing it yourself.
Made in the USA – Our clippers are made from domestic & imported parts; Wahl pet Grooming kits are the brand of choice for those who seek high-quality, long-lasting pet grooming electric clipping & trimming machines
What you get in this kit
Hair clippers.
Nail Clipper.
Double-Sided Brush.
Over 100 Years of Unbeatable Wahl Quality.
Powerful Super Duty Motor.
Snag Free Cutting.
Animal Designed Self Sharpening Blades.
They recommend the use of a slicker brush to remove tangles, Just massage the area with the brush till the tangles are removed. If you can't brush it out then use the clippers to cut it off.
You can order replacement blades if needed on Amazon along with a year guarantee.
This kit has everything you need for dog or cat trimming and full body clipping. It has high carbon steel blades that stay sharper longer, and have superior blade geometry.
One of the best makes you can get with over 100 Years of Unbeatable Wahl Quality.
You have all you need straight out of the box.
Powerful motor.
They are not wireless.
Andis 22340 ProClip 2-Speed Detachable Blade dog Clipper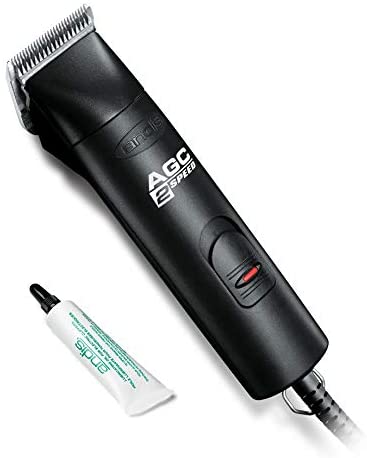 There are quieter than the cheaper clippers on the market. As I mentioned earlier in this article noisy clippers can make dogs scared and nervous.
This has a two-speed rotary motor for performance, so if it is the power you are looking for then these are for you.
Cool and quiet running, Voltage – 120 Volts
Perfect for all coats and breeds.
Detachable blade design for ease of changing and cleaning.
Two-speed rotary motor for performance that pros demand.
14′ heavy-duty cord for ease of movement around animals and equipment.Removable drive cap
Shatter-proof housing.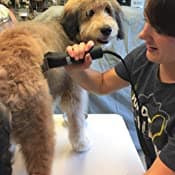 The detachable blades change out quickly and easily, without the need for tools. They also deliver a smooth cut finish compared to attachment combs.
If you have a curly-coated breed such as Bichon Frise, Poodle, or Golden Doodle, you'll love the brushless motor of the Endurance Clipper!
Cool and quiet running.
14′ heavy-duty cord.
Detachable blade.
2 Speed.
oneisall Dog Shaver Clippers Low Noise Rechargeable dog clippers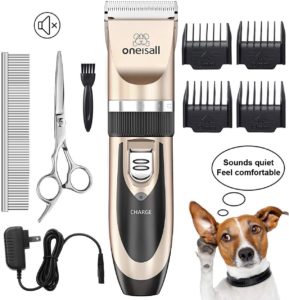 There are the first cordless clippers here. and there are good sellers with great customer reviews.
Another good reason to get this one is that it has an ultra-quiet and low-vibration design. The dog clipper's noise when working is only about 50 dB. This is one that is good if you have a shy or nervous dog.
This come's as a kit with all you need to start grooming your dog. This includes:
Clippers.
Stainless steel scissors.
Stainless steel comb.
Clipper oil bottle
6 guide guards (3mm, 6mm, 9mm, 12mm,15mm, and 18mm).
Safe and Sharp Blade
Upgraded stainless steel and ceramic moving blade can provide excellent cutting performance and long life.
Wireless and Rechargeable
Rechargeable dog clippers with a built-in battery. It can be used cordless and also used when charging.
Detachable Blades
Detachable blade for ease of changing and cleaning, which offers ultimate grooming versatility.
It's cordless.
Quiet.
Come with accessories.
Good price.
The motor is not as powerful as the others.
Not as good build quality.
Dog clipper maintenance
When you are using your clipper make sure you oil the blades every 20 minutes. This is so they have less friction on the blade when in use.
4 tips for clipper maintenance
1. Clean the blades – Brush off any excess fur that may have collected on the blades of your dog clipper after every use. You can use a small brush or cloth to get into the hard to reach places.
2.Sharpen the blades – Regularly sharpen your blades to ensure a clean cut and to keep your blades in good condition.
3. Oil the blades – Apply a few drops of oil to the blades after every use and before storing them. This will help keep them lubricated and prevent rusting.
4. Store your clipper properly – Always store your clipper in a cool, dry place to prevent rusting or warping.
5. Keep it away from water – Avoid getting your clipper wet or exposing it to moisture. If it does get wet, make sure to dry it completely before storing it.
Oil and Disinfect the blades, you can get clipper oil from Amazon here.
Before you use them again make sure they aren't rusty, have free movement of the blade without sticking, and don't have broken teeth.