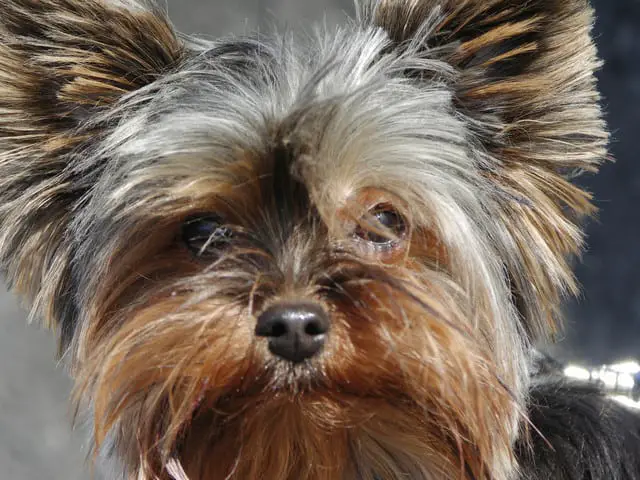 It's a well-known fact that the Yorkshire Terrier is a dog with a delicate digestive system. If left untreated, digestion issues can lead to complications like infection and illness.
Many Yorkies could do with a supplement to give them a helping hand with their digestion. With this in mind, we've compiled this list of our favorite digestive support supplements for Yorkies.
So, if you're wondering "What are the best digestive support supplements for Yorkies?" read on!
Herbsmith Microflora Plus for Digestion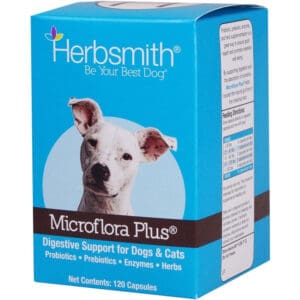 Next up is Herbsmith Microflora Plus for Digestion. Microflora Plus uses the power of probiotics, prebiotics, and digestive enzymes in conjunction with herbs to support your Yorkie's overall digestion and bowel health.
Microflora Plus has been specially formulated for dogs and cats by the one and only holistic vet and Herbsmith founder, Dr. Chris Bessent. Containing quality ingredients only, Microflora Plus capsules come in a convenient blister pack that keeps moisture firmly out. This unique packaging ensures the viability of the probiotics.
The probiotics used in Microflora Plus assist the microorganisms present in your Yorkie's GI tract, while the prebiotics helps these microorganisms to grow. The digestive enzymes used in this holistic formula help your Yorkshire Terrier to break down fats, proteins, starches, and cellulose.
FortiFlora CANINE Nutritional Supplement by Purina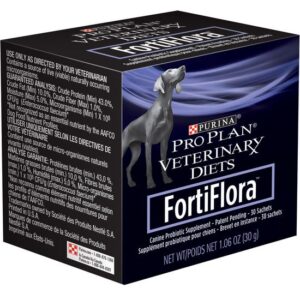 Everyone knows the sensitive Yorkie is prone to diarrhea and soft stools. These symptoms are exactly what Purina Fortiflora helps with. Purina Fortiflora is a probiotic supplement for the dietary management of dogs who suffer from diarrhea. Fortiflora promotes a healthy immune system, and has been proven to promote intestinal health and balance.
With a guaranteed amount of live action cultures, Fortiflora can help alleviate the diarrhea associated with microflora imbalance. Fortiflora also helps with acute enteritis, as well as poor fecal quality (soft stools) and diarrhea resulting from diet change, stress, and antibiotic therapy. Fortiflora also promotes a generally strong immune system.
The probiotic Fortiflora uses is Enterococcus faecium. Each packet provides your Yorkie with 108 CFU per gram. Fortiflora also includes vitamin E, zinc proteinate, beta carotene, ferrous sulfate, and other essential ingredients. Start your Yorkie on Fortiflora today to see an immediate difference!
BeneBac Plus Pet Powder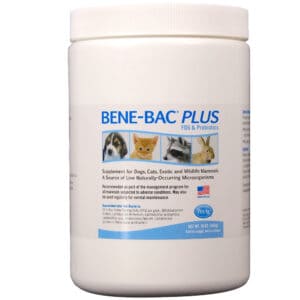 BeneBac Plus Pet Powder is another probiotic digestive supplement. As the name suggests, BeneBac uses a concentrated live culture of seven naturally occurring beneficial bacteria microorganisms to support your Yorkie's digestion.
Whether your Yorkshire Terrier is giving birth, recovering from surgery, undergoing antibiotic therapy, being weaned, wormed, or traveling, BeneBac will support them. BeneBac inhibits the growth of harmful bacteria like E. coli, Salmonella and Clostridium perfringens. BeneBac may even prevent urinary tract infections!
BeneBac can also reduce allergic reactions in your Yorkie by decreasing their intestinal permeability and controlling their inflammation. You can use this digestive supplement either situationally – when you notice symptoms in your Yorkie – or every day, at the maintenance dose.
EverPup Ultimate Daily Dog Supplement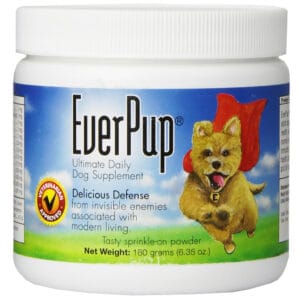 EverPup Ultimate Daily Dog Supplement is another powder supplement. EverPup is a tasty powder, designed to be sprinkled over your Yorkie's standard food. For a Yorkshire Terrier aged for or over, EverPup offers complete body support to keep your pooch feeling at their best and their most active.
Your Yorkie will adore the delicious taste of this human-grade powder supplement. What's more is, being 100% human-grade, you can trust EverPup. Give your Yorkie half a scoop everyday and watch as they bounce back to their playful self!
Advita Probiotic Nutritional Supplement for Dogs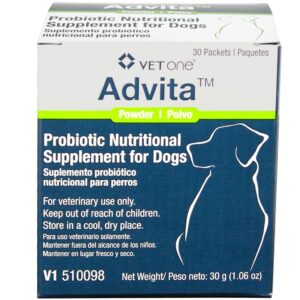 Advita for dogs is a unique probiotic nutritional supplement, designed specifically for dogs only. Advita uses four different live, active cultures as well as pre-biotic inulin and multi-strain probiotics to maintain your Yorkie's digestive health and immune system health.
Advita for dogs is micro-encapsulated, for better stability. You can use Advita to maintain your Yorkshire Terrier's typical stool consistency, boost their appetite and digestion, and to give your Yorkie's body a boost when recovering from surgery, antibiotic therapy, deworming, changes to their diet, boarding in kennels or going on a journey, or any other time you feel your Yorkie needs a little pick-me-up.
CPN Vertex Essentials Formula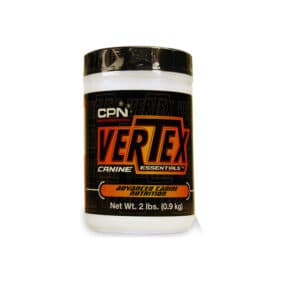 Vertex Canine Essentials is actually designed for working or sporting dogs, to help them recover from strenuous workouts. However, Vertex is also an easily-digestible and delicious source of calories for a convalescing or picky Yorkie.
Vertex takes premium, highly palatable predigested proteins from meat, whey and egg, and combines them with pharmaceutical-grade amino acids and powerful anti-oxidants to create a supplement that can quickly boost a Yorkie's energy.
Not only this, Vertex also contains a food-grade complex carbohydrate source, as well as pharmaceutical-grade glucosamine, chondroitin sulfate, and MSM to support your Yorkshire Terrier's joints.
All you have to do is sprinkle Vertex powder over your Yorkie's normal food for an instant nutritious calorie and health boost. Or, for a special treat, add water to turn Vertex into a delicious thick gravy for your Yorkie!
Vetasyl Fiber Supplement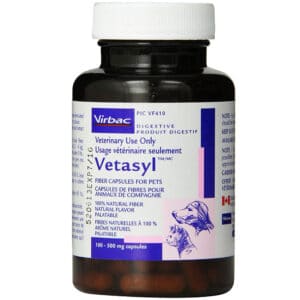 Does your Yorkie sometimes have trouble eliminating themselves? If so, use Vetasyl. Vetasyl encourages your Yorkie to eliminate naturally, and provides gentle, effective relief from constipation, without the use of harsh chemicals.
Vetasyl relieves your Yorkshire Terrier's constipation using 100% natural fiber sources – psyllium and barley – without the use of preservatives or artificial colors or flavors. Vetasyl has no known side effects, and is convenient and easy to administer.
Vetasyl is suitable for both cats and dogs with non-chronic constipation, and can break down hairballs, too. So, if you're looking for something that can boost your Yorkshire Terrier's stool consistency and help bring a bit of normality back to your pooch's elimination, Vetasyl is the way to go!
To administer this natural fiber supplement, simply sprinkle half a capsule over your Yorkshire Terrier's food once a day. Make sure your Yorkie also has access to plenty of water, and consult a vet if constipation symptoms persist.